Have you noticed the increase in tanned, healthy looking men on the street, gym, office…? I can tell you now that a huge number of those men are fake (well their tans are). Mens spray tanning is becoming increasingly more popular and they don't just do it because their better halves have told them to.
Men spray tan for exactly the same reasons as us ladies, it make them look healthier and feel more confident. It defines muscles and brightens the complexion and doesn't damage the skin like the sun or sun beds do.
You will be advised of the best shade for your skin type after you've filled out a short consultation form.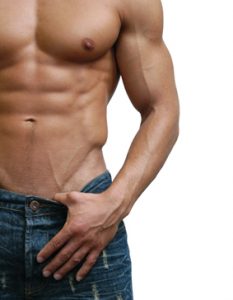 Correct preparation is essential for best results so here's how:
Exfoliate your skin the day before your spray tan paying attention to dryer areas such as elbows, knees and ankles. You can buy exfoliating gloves from most pharmacies and supermarkets.
Apply a non oil based moisturiser after you've exfoliated.
DO NOT moisturise on the day of you spray tan and ensure you've wiped off any deodorant or aftershave before your appointment. If you need to shower, ensure you do it at least an hour before.
Wear dark, loose clothes to your appointment.
After 6-10 hours of developing, voila, your amazing man tan!